Get your Cold Calling System Started Super Fast!
Cold calling will give you a higher rate of re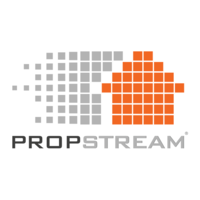 turn when you get your leads from a qualified, targeted list. We created this YouTube video a two years ago and it's still very relevant and PropStream is even better now than it was when this video was created.
With PropStream, you can quickly research and evaluate properties, both on and off market, to determine if they meet your investment goals. Target motivated sellers, find cash buyers, compare accurate comps, and much more with our easy and accurate filtering systems.
Are you ready to get on the phone and start qualifying leads but you're not sure where to start?
Here's what you need to quickly start cold calling and skip tracing motivated, targeted lists in your market. Dan walks you through the entire process from start to finish to give you clarity on how easy it is.
Head over to PropStream for a FREE seven day trial at https://www.investorfuse.com/propstream
---
Start Cold Calling your List Right Away!
Once you've got your list you can call your leads yourself or have someone else do it for you. Check out https://www.callingreps.com/ and if you mention InvestorFuse they'll give you 10% off. 🙂
How to Setup a Cold Call System in 5 Minutes | Skip Trace Real Estate Investing Leads